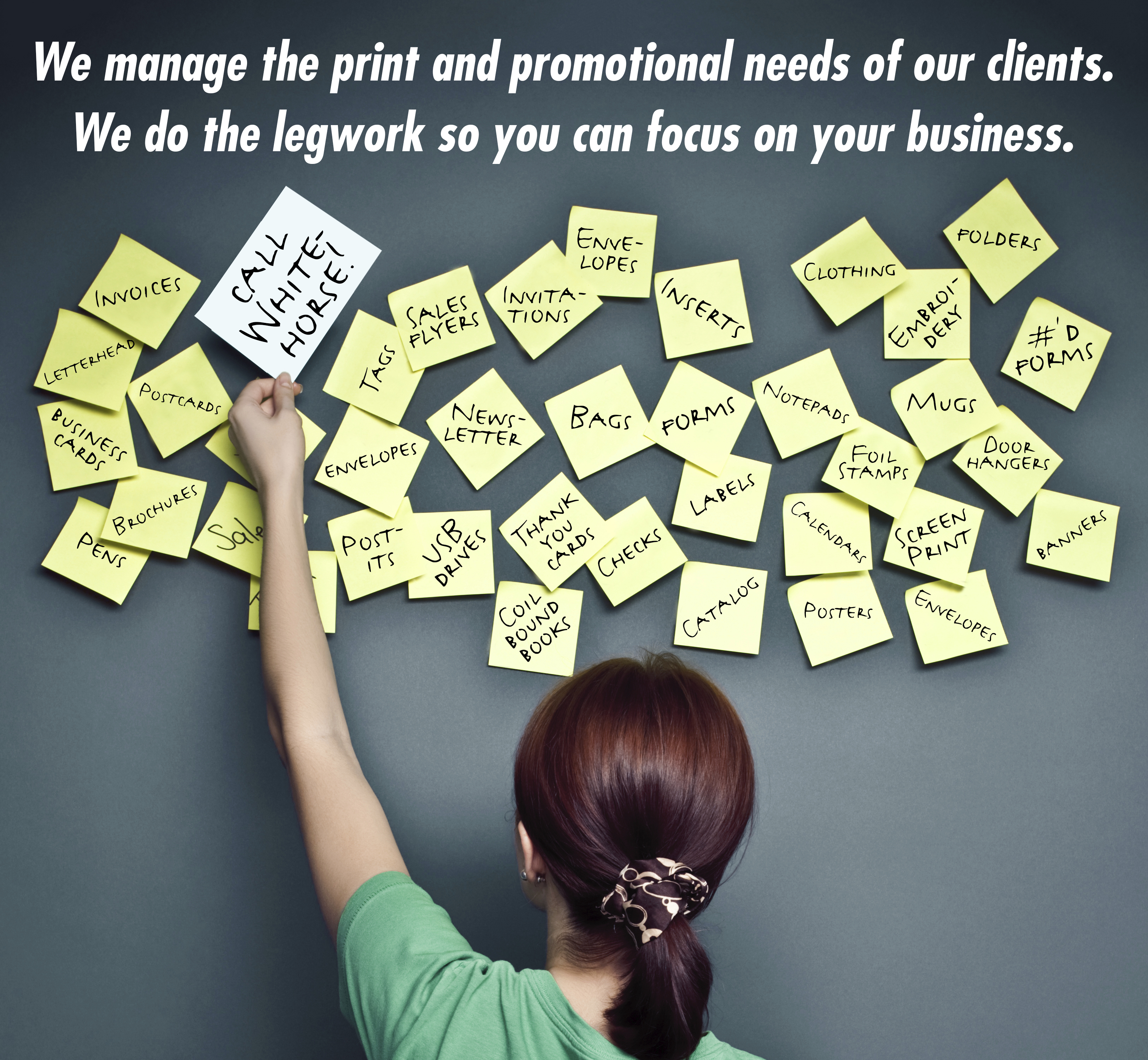 Don't worry about your printing and promotions . . . 
LET WHITEHORSE HANDLE IT!
We know you're too busy doing your job to waste time managing print and promotional projects —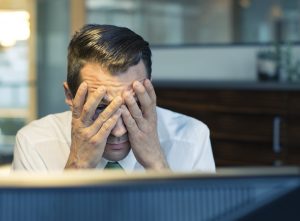 Finding the vendor with the quality you want at a price you can afford . . .
Choosing the right materials & colors . . .
Getting the artwork together . . .
Driving all over town or wasting time on the internet . . .
It can become overwhelming!
Let Whitehorse Graphics & Printing handle it for you!  With Whitehorse, you don't have to worry about which job goes where, or what details are most important. We'll take care of that!  We partner with established, quality vendors, obtaining multiple bids on your behalf to ensure we offer you the finest, most efficient, most cost-effective results.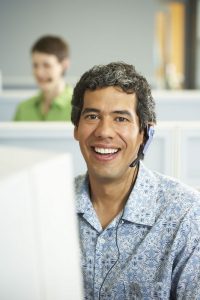 So you can focus on what you do best —
Running your business.